Fiberglass Entrance Doors
Fiberglass entry doors are the #1 replacement choice by homeowners and are best suited for single-home residences. Here's why:
Beauty Fiberglass doors most closely mimic the defined grain of authentic wood doors and come in a number of wood grain textures like oak, cherry, mahogany and fir as well as a variety of stain and paint colors. Additionally, fiberglass doors offer many options for door glass, including decorative door glass, which improves curb appeal. All ProVia Doors are custom-made to the size and style specifications of the buyer for maximum impact.
Endurance Unlike wood doors, fiberglass doors do not shrink, warp, split, crack or delaminate. They're ideal for harsh or humid climates. Because fiberglass doors last so long, many come with long warranties. ProVia doors, for instance, come with a Lifetime Limited Warranty that guarantees the doors through the entirety of the ownership of the home by the door purchaser, plus one subsequent homeowner. Paint and stain finishes are warranted for up to 10 years.
Maintenance Fiberglass doors offer the lowest maintenance, resisting denting and scratching, and can be cleaned with mild soap and water. These doors can be re-finished, but must be done by a professional.
Energy efficiency Fiberglass door systems are engineered to be highly energy efficient. The polyurethane core, high-performance, heat-resistant window trim, Q-Lon weatherstripping and ComforTech Warm Edge Glazing System in ProVia entry door systems work together to keep the cold out in the winter and heat out in the summer. All ProVia entrance doors without glass are ENERGY STAR certified and many models with glass also meet ENERGY STAR standards.
Security The solid construction of fiberglass entrance doors provides significant security over wood doors.
Cost Fiberglass doors can be comparable in cost to wood doors or can be significantly higher, depending on the model, glass options and hardware selected, but offer longer durability and far less maintenance.
ProVia offers three series of custom fiberglass entry doors that meet or exceed homeowners' expectations: Embarq, Signet and Heritage.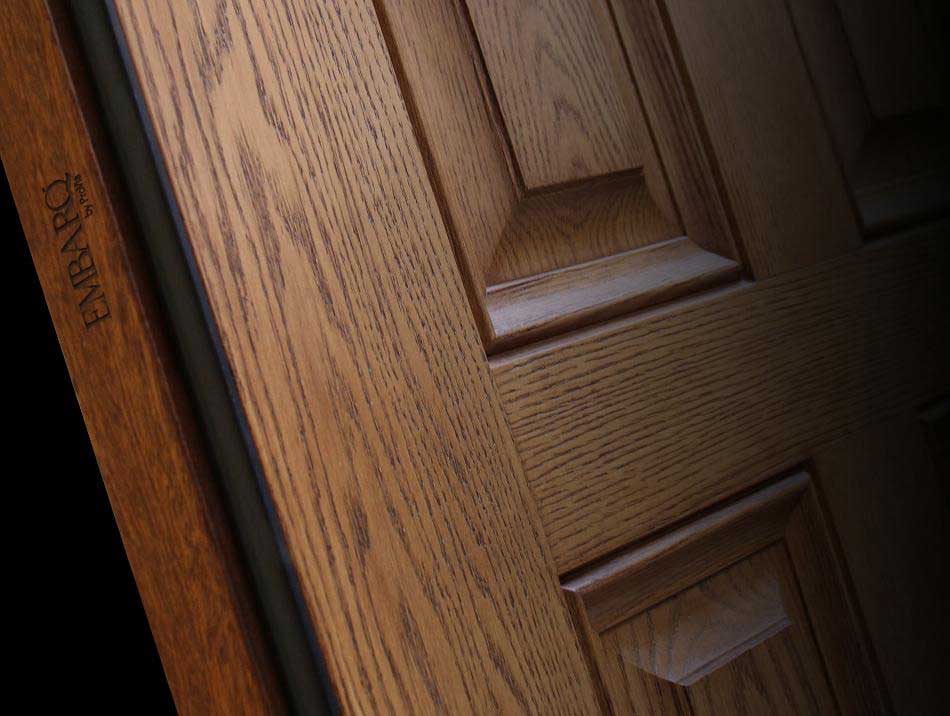 Realistic woodgrain + ultra energy-efficient fiberglass doors
EMBARQ ™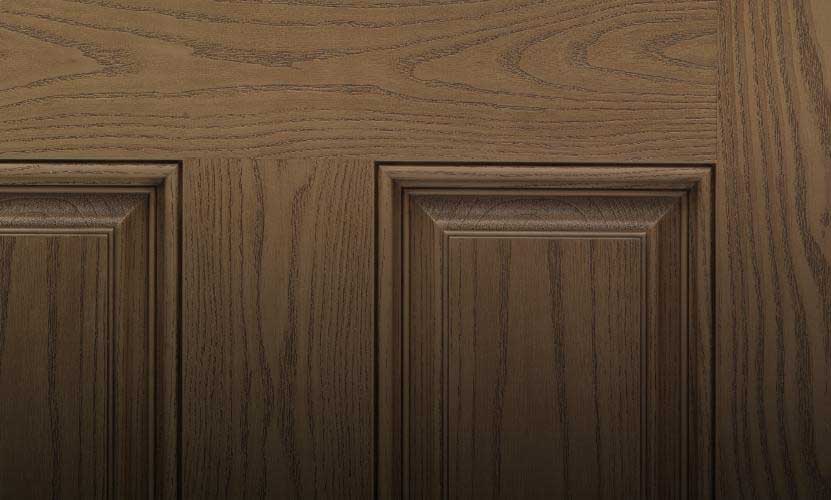 Smooth and textured fiberglass doors
Heritage Fiberglass™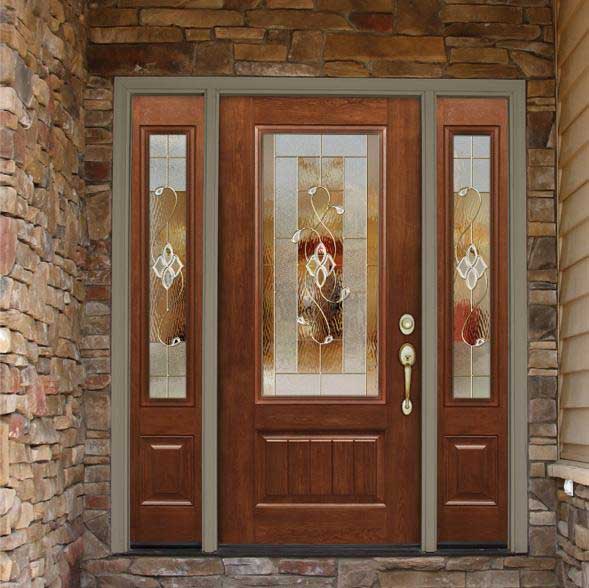 Realistic woodgrain fiberglass doors
Signet® Fiberglass
Steel Entry Doors
Steel doors more commonly are used by commercial property owners but also are well-suited for residential purposes.
ProVia's Legacy Steel entry doors are custom-built to owner specifications. Custom door sizes up to 8-feet are available, along with glass and texture options (smooth or wood grain) and 7 stain and 16 paint finishes.
Beauty Steel doors are available in smooth or wood grain textures in multiple stains and paint finishes, and come in a variety of door styles, including some with glass.
Endurance Steel doors, particularly those made of 20-gauge steel like the Legacy Steel line, won't crack or warp and are the strongest, most durable doors available on the market.
Maintenance

Although generally low maintenance, if scratched through the galvanization, these doors can rust if not properly primed and painted. Dents and dings can be pulled and puttied with an auto-body repair kit. ProVia's Legacy Steel doors come with a 

Lifetime Limited Warranty
Energy Efficiency Steel doors offer significantly more energy efficiency than wood doors. Efficiency ratings will vary based on overall construction, but ProVia Legacy Steel doors are recognized as being highly energy efficient, with all doors without glass meeting ENERGY STAR certification. Depending on the glazing option chosen, many Legacy Steel entry doors with glass also are ENERGY STAR certified.
Security Steel entry doors offer the best solution for property owners concerned with building or home security.
Cost Steel doors are very affordable compared to wood doors and offer significant long-term value. Total cost can vary widely depending on door style and options chosen.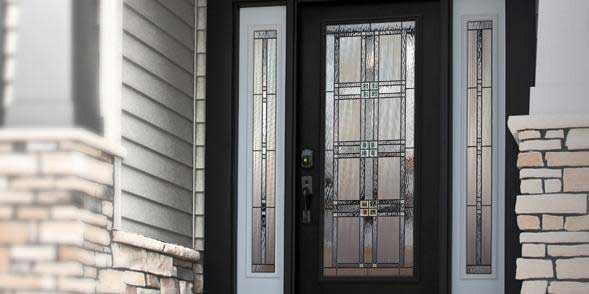 Heavy Duty Steel Doors
Legacy Steel™
Work hours
Mon-Thurs 8:30 A.M. - 4:30 P.M.
Friday 8:30 A.M. - 3:00 P.M.
location
9448 SW Tigard St Tigard, OR 97223
Mobile Screens Etc., Inc. proudly serving Portland, Oregon, and the surrounding areas of Beaverton, Clackamas, Gresham, Tigard, Tualatin, Hillsboro, Lake Oswego, Troutdale, Oregon City, West Linn, Gladstone, King City, Sherwood, Newberg, Scholls, North Plains, Aloha, Cedar Hills, Cedar Mill, Hillsdale, Raleigh Hills, Multnomah, Lake Grove, Oak Grove, Willamette, Wilsonville, Vancouver, Hazel Dell, Orchards and Salmon Creek.
Hours
Mon-Thurs 8:30 A.M. - 4:30 P.M.
Friday 8:30 A.M. - 3:00 P.M.
Mailing Address
Mobile Screens Etc., Inc.
P.O. Box 230011
Tigard, OR  97281