EXPERIENCED. CONVENIENT. TRUSTED.
Sliding Patio Screen Doors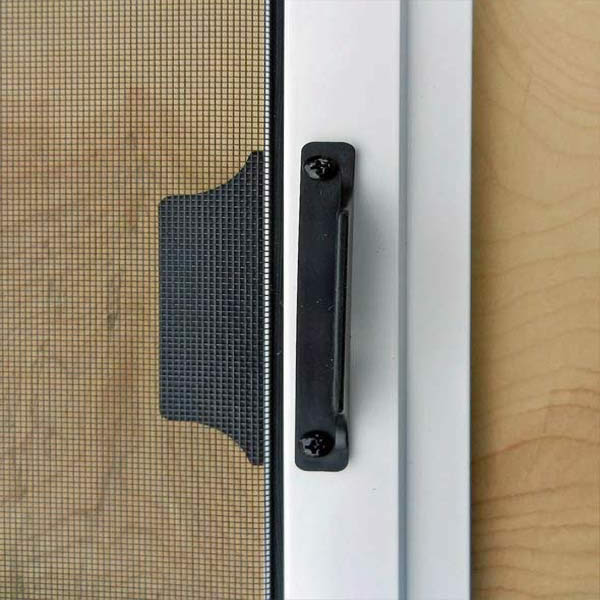 Our Screen Door Selection
Here at
Mobile Screens Etc

., Inc.
we've been building patio screen doors for over 27 years. We have sold 4 different brands and repaired over 60 brands so I know a well made door when I see one. I have searched the entire continental U.S. for a door I'm not ashamed to sell and will not be falling apart in a few years.
It has a great solid lock, easily adjustable wheels, a handle that is easy to grip and a nice raised profile frame

.
We can build any size you need up to 108″ extra tall and 56″ wide! We have 4 stock colors (white, bronze, mill, almond) and 2 additional custom colors (sandstone & green) on the heavy duty door. We also repair old screen doors (wheels, mesh, handles) and put new life back into them. If it's worth fixing we would rather do that than send it to a landfill.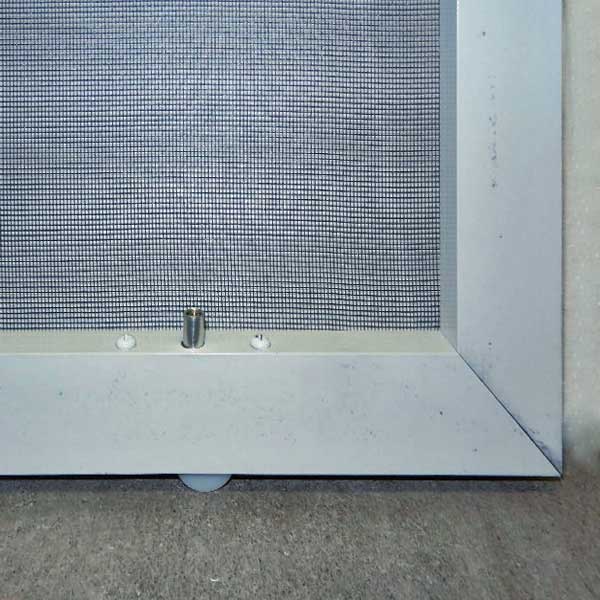 Our Light Duty Screen Doors
Our standard door
is better than most company's basic model.
The frame is made of

thick

extruded aluminum, not rolled steel or soft aluminum, with the raised profile for added strength.
The

nylon wheels

are

quiet

and

easy to adjust

.
This door comes in white and bronze baked on enamel finishes.
This door is a great replacement for rental property screen doors. Ask about our commercial prices.
The screen has the same great handle and lock as our heavy duty door.
The

nylon wheels

can be upgraded to regular steel or stainless steel ball bearing wheels.
Custom colors available upon request if purchased in bulk.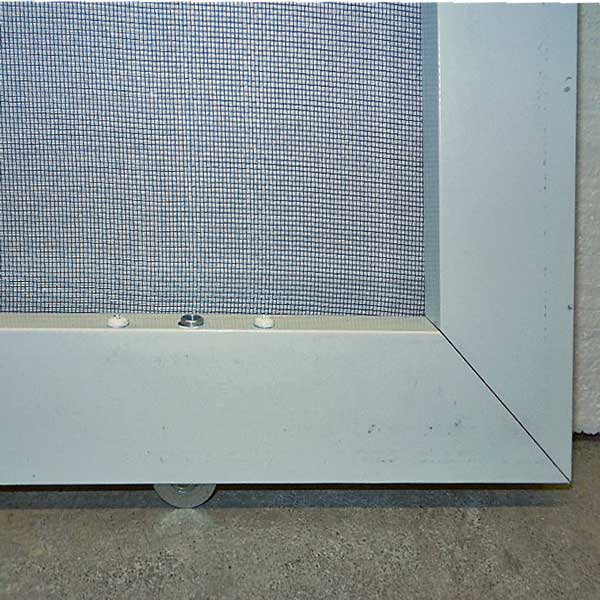 Our Heavy Duty Screen Doors
The

upgraded steel ball bearing wheels

roll effortlessly.
The

raised handle

is shaped so you can get a good grip on it.
This

sturdy frame

cannot be bent if you run into it. With the long lasting tear resistant Pet Mesh it has withstood impact from large dogs and even football players.
There are several mesh options available. You can see them on the window screen mesh page. The regular Insect mesh comes standard on this screen.
Available in

4 stock colors (white, bronze, mill, almond)

and

2 additional custom colors (sandstone & green)

.
Comes with a

5 year warranty against defects and failure

.
Our sliding patio screen doors have Industrial strength nylon corners, not the weak, ABS plastic corners that break easily.  If you see small oblong holes on the edge of your patio screen door, near the corners, like in this picture on the left, then it has weak, easily breakable plastic corners.  Here is a picture on the right for comparison.  The smaller bottom corner is the breakable plastic corner.  In fact it has a broken tab that is designed to hold onto the wheel. These wheels break or fall off constantly, the adjustment screws strip out and these doors can not be repaired like other doors can.  Just taking the doors off the track and transporting them to our screen shop to put new mesh into them is likely to cause them to break.  We can replace the door though.  Measure the old door frame and we can build a new better door that is the same size.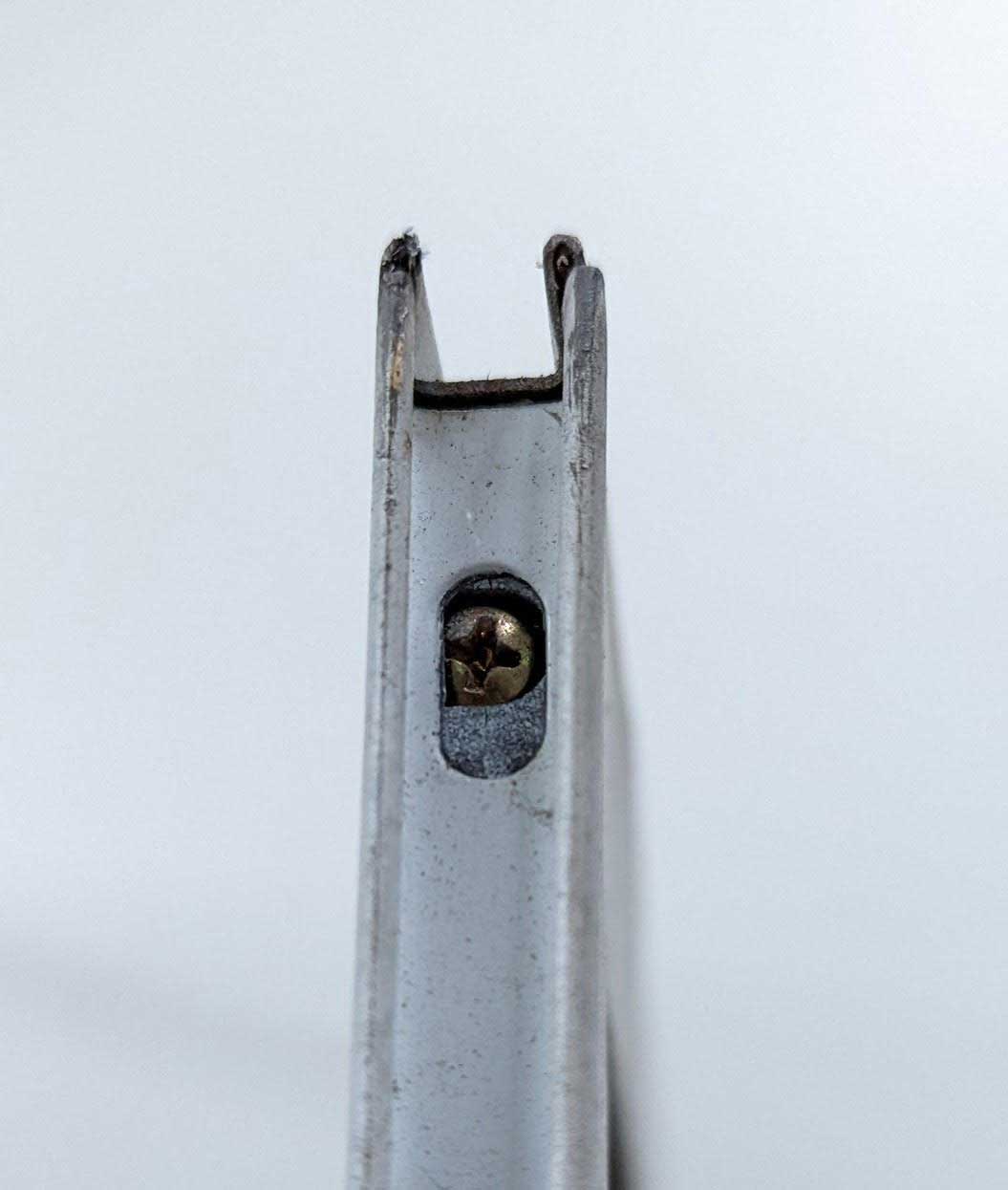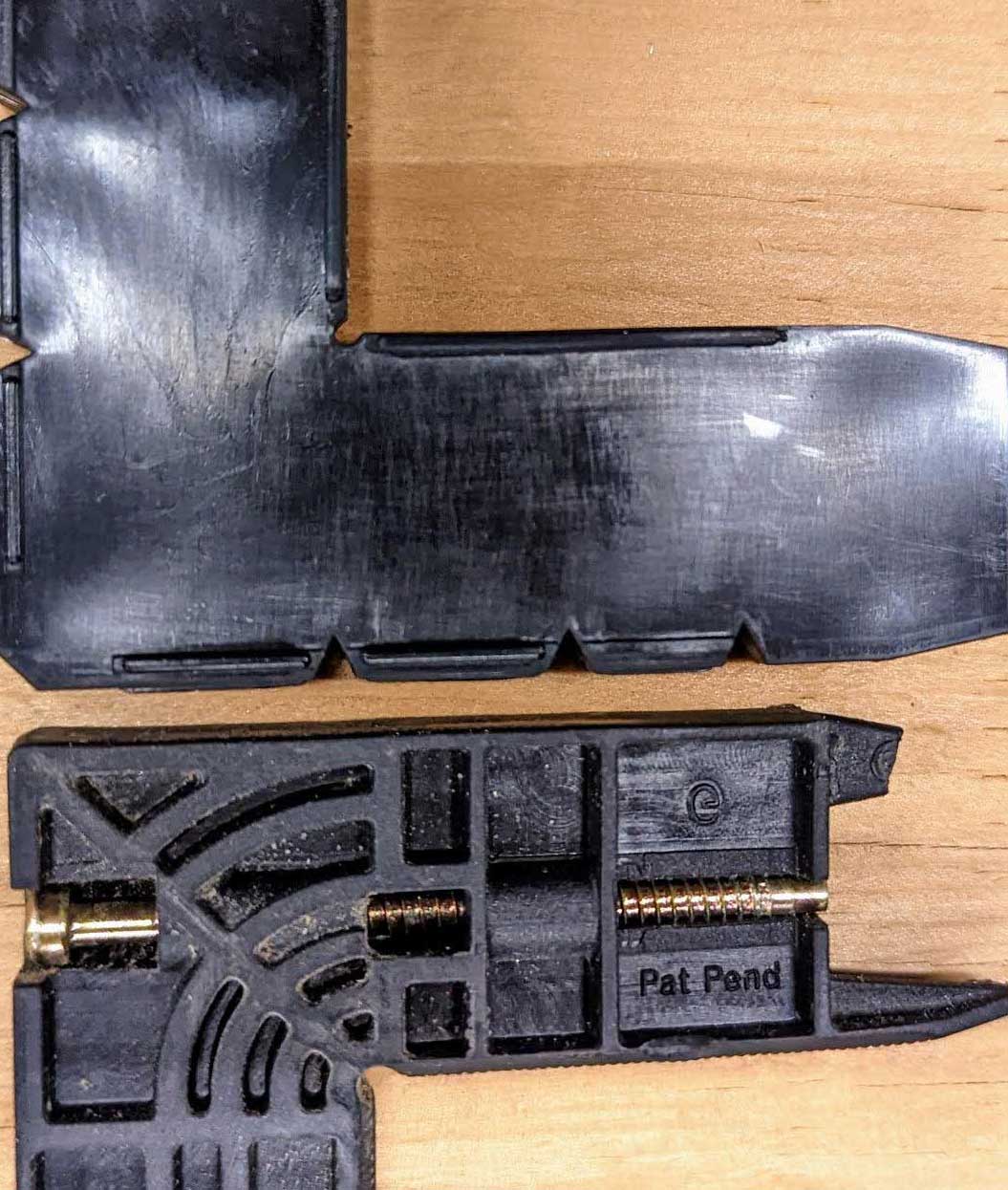 Our Patio Screen Door Gallery
a gallery of photos showing patio screen doors and some different uses of them. We can put several different sized pet doors into them. We can use them to enclose a patio or deck. You can even use them on French doors. Take a look.
Work hours
Mon-Thurs 8:30 A.M. - 4:30 P.M.
Friday 8:30 A.M. - 3:00 P.M.
location
9448 SW Tigard St Tigard, OR 97223
Mobile Screens Etc., Inc. proudly serving Portland, Oregon, and the surrounding areas of Beaverton, Clackamas, Gresham, Tigard, Tualatin, Hillsboro, Lake Oswego, Troutdale, Oregon City, West Linn, Gladstone, King City, Sherwood, Newberg, Scholls, North Plains, Aloha, Cedar Hills, Cedar Mill, Hillsdale, Raleigh Hills, Multnomah, Lake Grove, Oak Grove, Willamette, Wilsonville, Vancouver, Hazel Dell, Orchards and Salmon Creek.
Hours
Mon-Thurs 8:30 A.M. - 4:30 P.M.
Friday 8:30 A.M. - 3:00 P.M.
Mailing Address
Mobile Screens Etc., Inc.
P.O. Box 230011
Tigard, OR  97281